LED Cooler Lights for COMMERCIAL DISPLAY CASES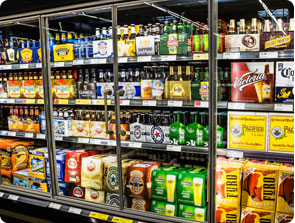 We provide walk-in coolers, walk-in freezers, cold rooms and reach-in coolers/freezers as well as beverage coolers, beer caves and refrigeration systems to restaurants, convenience stores, bars, funeral homes, schools, breweries, and floral shops. With industry-advanced manufacturing equipment, excellent customer service, support/design choices, and more are all reasons why we have become the preferred source that businesses depend on for quality, reliable, and long-lasting refrigeration systems.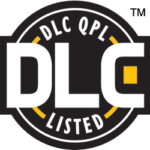 Located in Centreville, Michigan, Michigan Energy Business Solutions manages projects in the local area and across the U.S. – MiEBS provides services and products which allow business to reduce energy usage and save money. We commercially supply all refrigeration and LED lighting needs, offering the most efficient commercial refrigeration and LED products on the market.
LED cooler lights, for commercial display cases, replace fluorescent fixtures.
Ideal for replacing fluorescent lights in: Cooler displays, refrigerated display cases, freezer displays cases, food beverage display cases, reach-in & vertical display cases, & heated food display cases.
MiEBS provides ultimate flexibility for retrofit installations for commercial cooler cases for grocery and convenience stores.
Available in assorted lengths: 48", 60″, 70"; ask for custom lengths, also available
Fast ROI – less than 2 years, faster returns with eligible rebates.

DLC Listed fixtures for Rebate Eligibility
Saves on operating costs per year vs. traditional fluorescent display case lighting
Highest Color Rendering Index (CRI) available
Durable rugged construction. Aluminum extrusion construction protects LEDs, no exposed lenses.
5 Year Warranty
 Manufactured in USA
LED Cooler Lights for COMMERCIAL DISPLAY CASES
From glass door merchandisers to chef bases and display cases, MiEBS supplies everything you needed to sell, prep, and store cold foods and beverages. Pre-made and ready to ship.

Anti-Sweat Heater Controllers
Maximize the energy efficiency of your glass display doors with Anti-Sweat Heater Control Systems. Operates door heaters independently from frame and mullion heaters, utilizing 5-20% savings on their overall energy usage. Digital moisture sensor activates the anti-sweat heaters only when the threat of moisture is present. Mounted in the inside of the walk-in cooler, out of sight of customers. The maintenance free operation helps to maximize savings while assuring sweat-free doors year round.

EC Motors
Variable speed evaporator coil motors to replace most 3.3″ frame motors. Simple installation, set rotation via toggle switch and plug it in. No programming necessary. MiEBS offers EC motors from various manufacturers to provide you with the best motor for your application.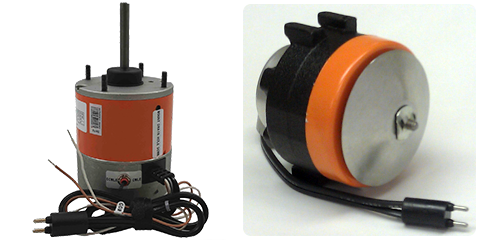 EC Motor Fan Control
ECM's (electronically commutated motors) energy efficiency has never been better for refrigeration fan motors. An EC Motor fan control more efficiently controls the fan speed for refrigeration evaporator coils. This allows for significant energy savings as the ECM driven fans use a fraction of the energy when operating at a lower speed. Keeping the fan turning during non-refrigeration periods allows for consistent temperatures in the refrigerated area and eliminates air temperature stratification.

Night Covers
Night covers are a simple, effective method to save energy on open air multi-deck and bunker merchandisers. Pull Night Covers over the merchandisers during non-business hours and your business can realize up to 35% energy savings. Night Covers assures that the air curtain of the refrigerated cases remains undisturbed, thus eliminating refrigerated air spill outside the case and extend shelf life of merchandise.

---
Energy efficient refrigeration design and installation for new builds and existing systems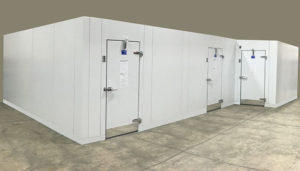 MiEBS works with established manufacturers to provide walk-in coolers, walk-in freezers, cold rooms, reach-in coolers/freezers, beverage coolers, beer caves, etc. and have installed refrigeration systems for restaurants, convenience stores, bars, funeral homes, schools, breweries, and floral shops – for businesses requiring refrigeration to sell, prep, and store cold foods and beverages.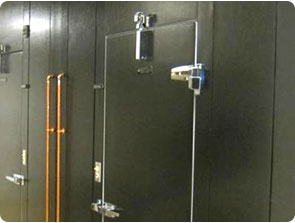 Commercial Refrigeration Equipment
Top-quality, energy-efficient walk-in coolers, walk-in freezers, and combo units.
Custom built walk-in coolers & freezers, custom or pre-made, ready to ship.
Custom-built commercial coolers, display coolers, and commercial freezers.
Made in Michigan, shipped across the US and 15 countries.
---
Our premium commercial walk-in refrigerators, display cases, and walk-in freezers are dependable, energy-efficient, and come with our exclusive 50-year thermal warranty. We use only American-made parts and guarantee our work 100%.